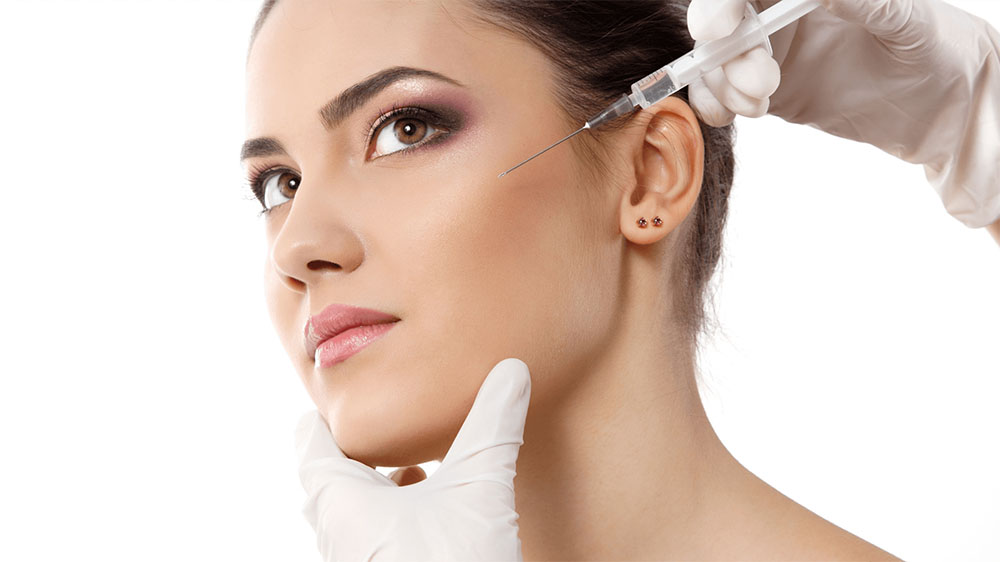 Cosmetic Injectables Brisbane
You have arrived at Brisbane's #1 choice for Cosmetic Injectables in Brisbane. Firstly, Dr. Ranka is currently providing the best cosmetic injection procedures within the Brisbane area. Secondly, her premium quality products and attention to detail, is quite simply, like no other! Finally, you can trust we are extremely professionally and you will be looked after as soon as you walk in the door.
Dr Ranka Cosmetics.
Cosmetic Injectables Options
Please see below for list of services: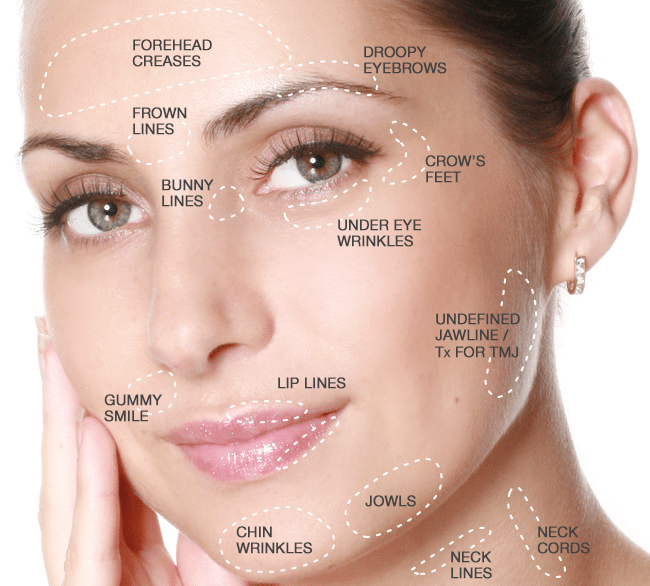 Muscle Relaxing Injections
For That Fresh Looking Face
Facial lines and wrinkles can create an angry, upset or sad appearance and these negative expressions can make you look older than your age. Muscle Relaxing Injections gently relax muscles to smooth fine line and wrinkles. Lines may even totally disappear. This injectables treatment can also help prevent further wrinkles from forming and slow down the ageing process.
A purified toxin, free from complex proteins, administered in a few injections. This relaxes muscles, resulting in a more youthful appearance. Onset of improvement varies between individuals and may appear as early as 2 days or may take up to 2 weeks. Lasts 3-6 months. Repeated treatment lasts longer.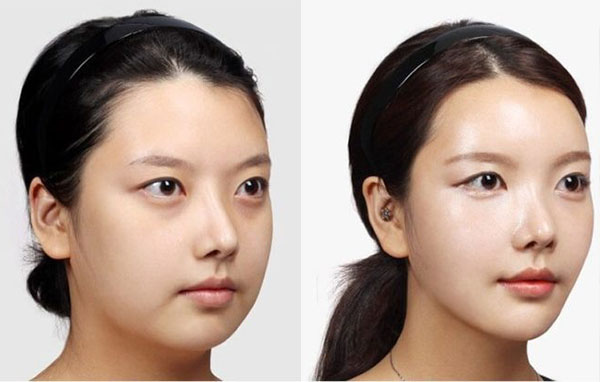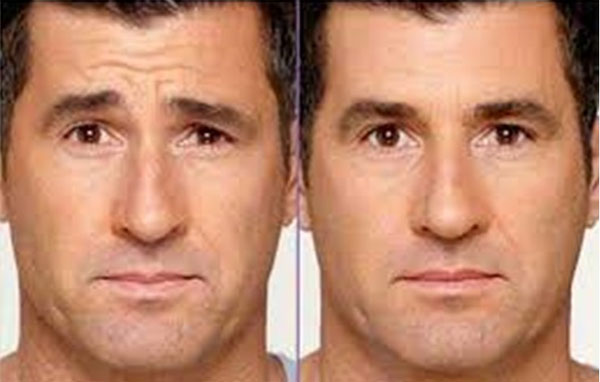 Lip Enhancement
Get Natural Looking Lips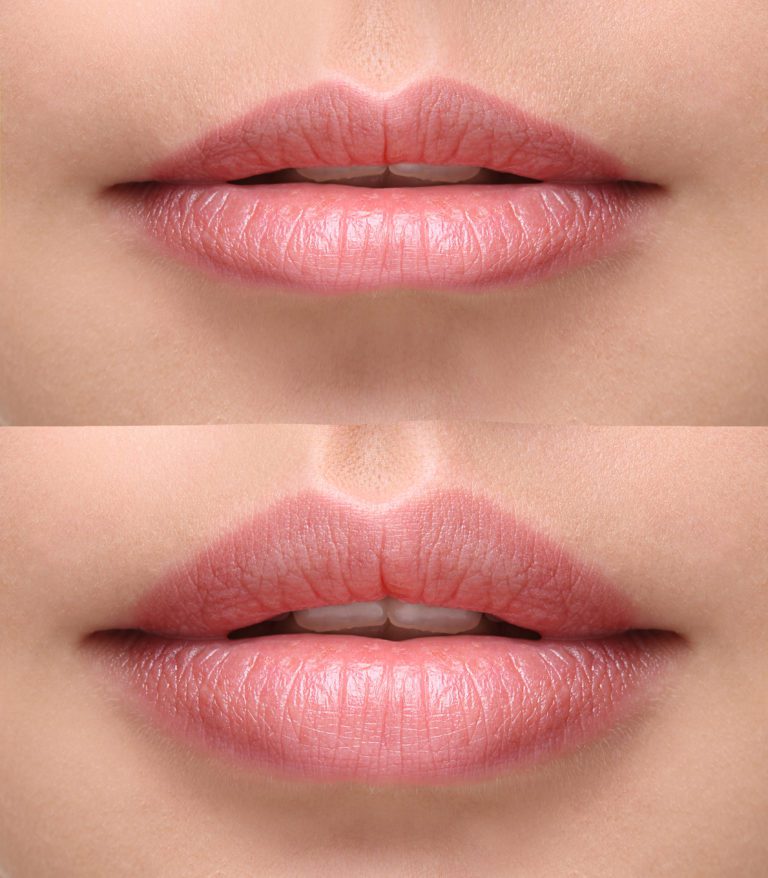 Full, Well Defined Lips are the Signature of Youth and Beauty. Everyone Will Notice, No-One Will Know
Many women desire more sensual or voluptuous lips. Moreover, many women and a growing number of men look for more lip definition.
Most Wanted Lips:
Perfect Proportion/Balance between Upper and Lower Lip.

Perfect Symmetry on Left and Right Side.

Full Lips with Volume and Plump Pout.

Defined and Prominent Lip Border.

Corners of Mouth Up-Turned.

Smooth and Even Contour surrounding the Lips with no sign of Lip Lines.

Deep and Defined "V", also called "Cupid's Bow".

Peri Oral Line (Barcode) Line free.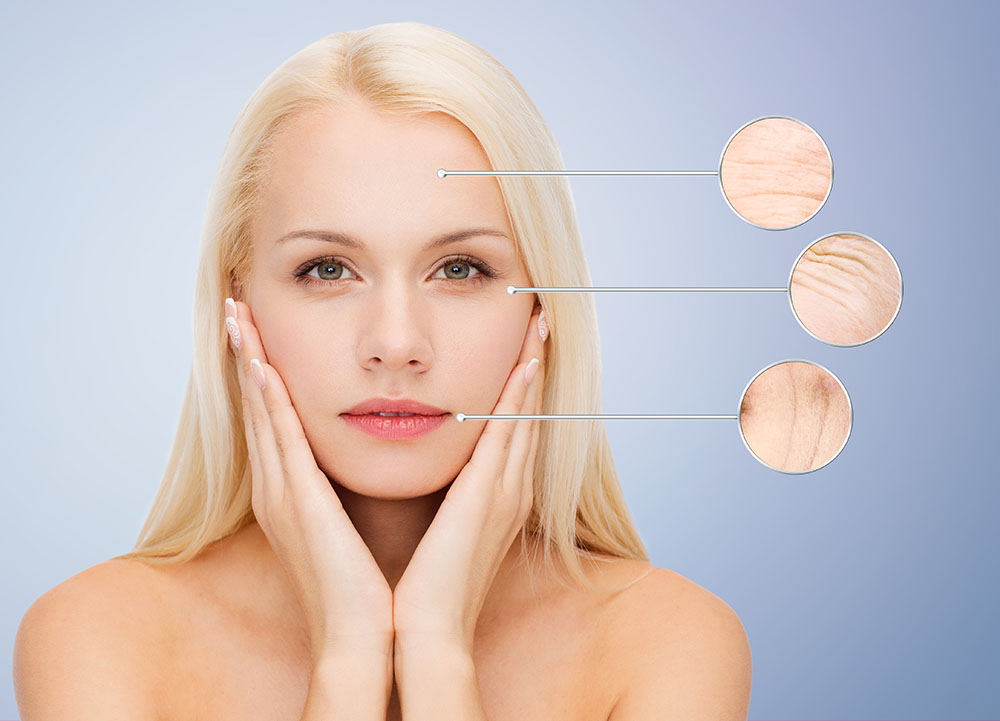 Dermal Fillers
The Needle Of Youth
There are a few types of dermal filler.
Dermal Filler with Instant Correction Observed – Hyaluronic Acid (HA)
Good Safety Profile.

High Precision.

High Predictability of Results.

Builds-Up Facial Structural Deficiency.

Refine Soft Curves.

Multi-Layering Possibility to increase Filler Longevity.

Lasts up to 18 months.
Collagen Stimulators Dermal Filler Lasts 1-4 Years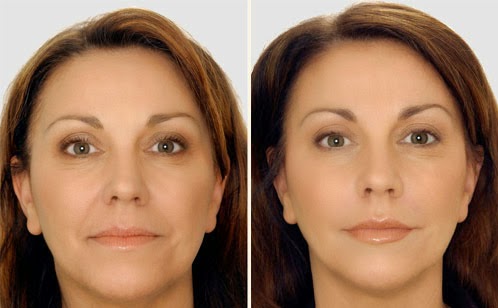 This dermal filler Enhances, Lifts, Creates Volume, and Contours the Face to Improves Skin Quality due to the Stimulation of its own Collagen.
Dermal filler with gradual and long-lasting results up to 25 months!
Immediate Correction.

Sustained Volume Effect.

Improves Skin Quality.

Regenerates Beauty.

High Level Patient Satisfaction.

Products disappear, Collagen Fiber remains.

Restores Volume Gradually.

Reduces Lines and Wrinkles.

Redefines Facial Contours.

Firm and Lift, Collagen production begins in 10 days

Renews Skin Texture and Laxity.

Can also be used extensively in face and butt lift.
Collagen Stimulating Dermal Filler for Neck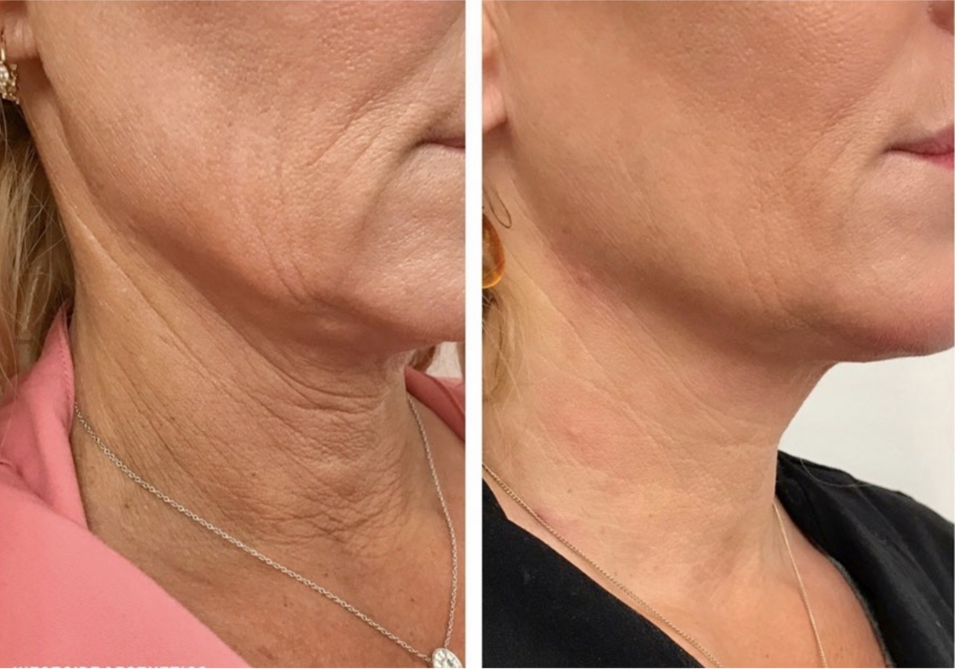 Supporting new Collagen growth up to 18 months. A Revitalizing, Tightening, and Lifting Effect.
With neck treatment, special consideration is focused on:
Loose Fatty Tissue.

Hyper-tonic Muscles.

Horizontal Lines.

Skin Laxity and Skin Dryness.

Jaw Line Definition.
Treatment of platysma band and mentalis muscles very early improves activity of platysma muscle and keep neck young forever. Treatment of masseter muscles changes facial appearance and slims lower face.
At Dr Ranka Cosmetics we treats neck progressively. but not aggressively.
Collagen Stimulating Dermal Filler for Men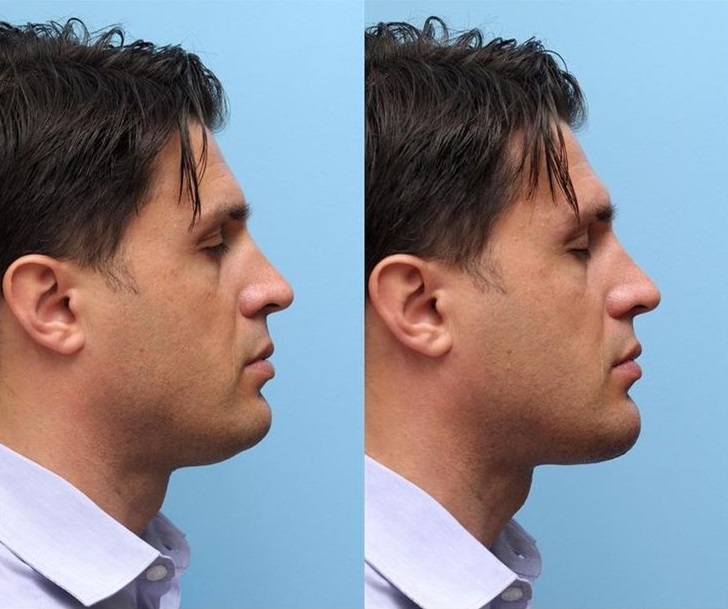 This filler increases male attractiveness and provides a masculine look.
Peripheral Face Lift and Firmness.

Well-Defined and Sharp Jaw Line.

Jaw Angle Straighter and More Uninterrupted.

Wider Chin.

Deep Filler Implantation supports overlying structures.
Unique Dermal Fillers specially designed and used only for Under Eye Circle

This dermal filler does not create bags below the eyes, and produces a harmonious aesthetic outcome. Filler formulated for the delicate Under Eye Area with HA (Hyaluronic Acid) and fourteen essential nutrient cocktails naturally present in the skin.
Filler used for:
Under Eye Hollows.

Dark Circles, Tear Troughs.

Fine Lines/Wrinkles.

Creates a Brighter Fuller Look.

Provide immediate natural under Eye Correction.

Delayed Aging of the Eye Contour.

Good Safety Profile.
Non-Surgical Butt Lifting and Contouring with Bio-Stimulating Long Lasting Dermal Filler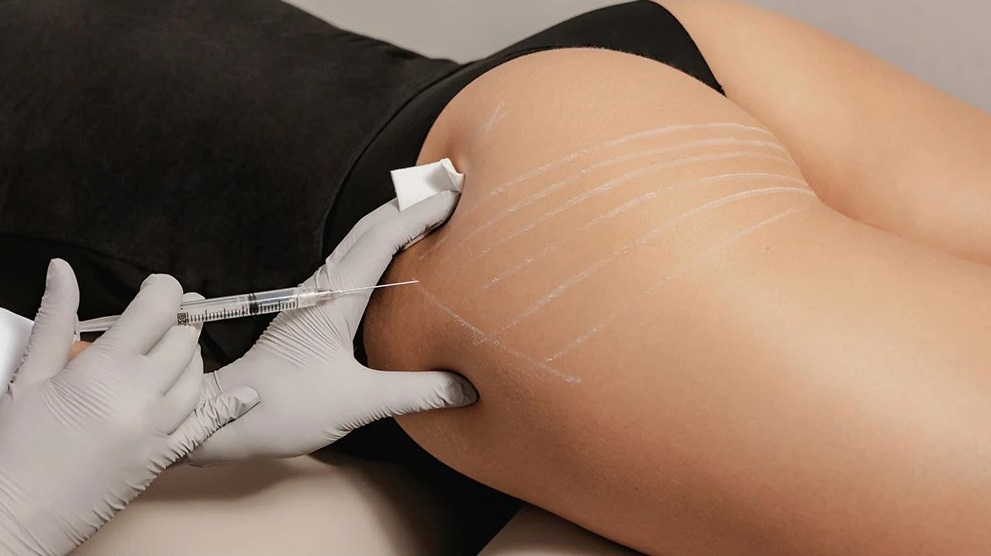 This particular body part has gained an enormous amount of attention in social media. Full, well-rounded buttocks are considered attractive and aesthetically pleasing.
Buttock filler is an easier way to achieve the buttocks shape you want and add shape to the hips. Collagen stimulation Injection into the face has been proven to have the same effect on buttocks lift and augmentation. Long-Lasting Collagen Stimulating Filler is a bio-stimulant that helps create fuller and more lifted buttocks by making your own Collagen. Collagen helps fill in the hollows and atrophic dimples, correct asymmetries and provide overall firming and lifting to the skin. After 3 injection sessions there is increased firmness, and fullness of the buttocks that lasts 2-3 years.Unlike with fat inject-able injection, it won't look soft and "dimply", but firm and tight because it is your own Collagen.
In summary, a combination of dermal filler and HIFU due to their synergistic effect is particularly effective in stimulating Collagen production for long lasting results.
Cosmetic Injectables Brisbane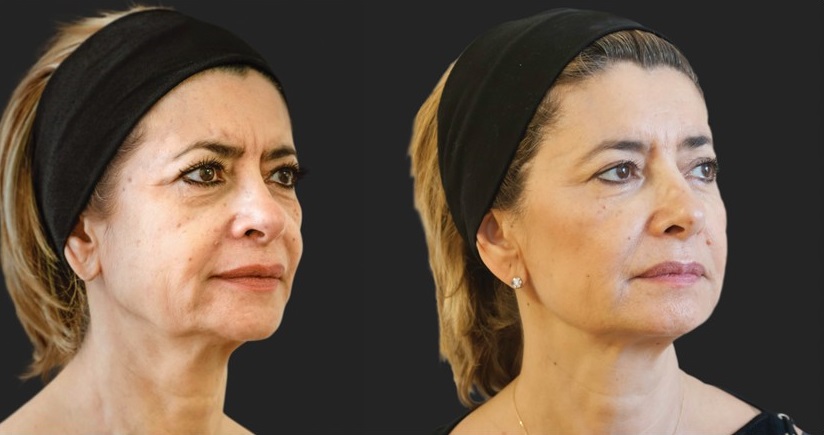 Dermal Fillers naturally restore what time has taken away and they provides an aesthetic solution for a range of common concerns such as:
Temples and Brow Area.

Malar Augmentation, Cheeks.

Nose Reshaping, Nasolabial Folds.

Lip Augmentation.

Jaw Line, Chin Definition.

Mouth Corner Lines.

Neck Rejuvenation.

Young-Looking Hands.
Fat Dissolving Injections
Non Invasive Procedure
At Dr Ranka Cosmetics, we also provide non-surgical 'Fat Dissolving injections'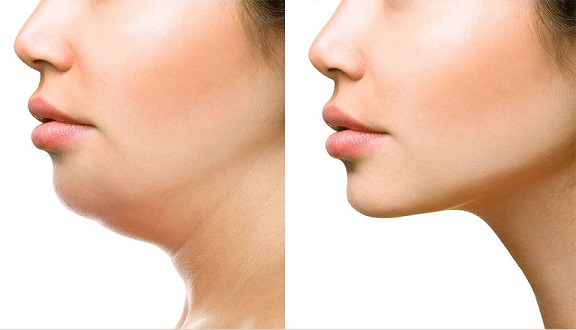 These are a non-surgical way to dissolve and eliminate stubborn fat cell deposits. Normal diet and exercise cannot get rid of such deposits, no matter how hard we exercise and how healthy we eat. The most treated area is the Double Chin.
'Lipodissolve' is a Non-Invasive Procedure that requires multiple injections of active ingredients into the targeted area to melt fat and tighten skin. Fat cells are destroyed, emulsified, and eliminated through the liver and kidneys.
The active substance used in the injection is a natural compound derived from Soy Bean. It has been used intravenously to dissolve fat embolism in the lungs for the past 20 years.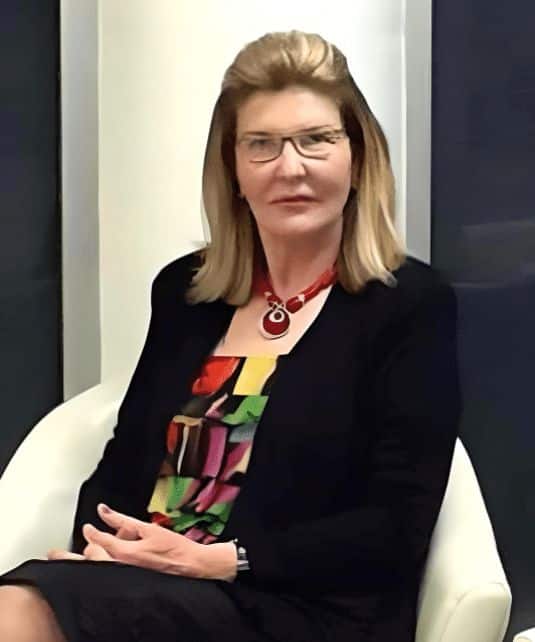 Final Words | Dr. Ranka
We aim to provide the best Cosmetic Injectable services in Brisbane. Our founder, provider, and medical director, Dr. Ranka is very passionate about the art of Cosmetic Injectables. Dr. Ranka understands the artistic side of providing cosmetic injections to her patients. This has allowed her to gain extended knowledge of facial features, differentiators of male and female facial contours, as well as how lights and shadows can affect the signs of aging. With her extensive studies, she is able to share her knowledge with other providers and improve the artistic approach that is offered throughout the industry. As a result, a more youthful appearance can be achieved though her expertise.
Get The Best Cosmetic Injectables in Brisbane Today!
Make an Appointment in our Brisbane Skin Care Clinic!