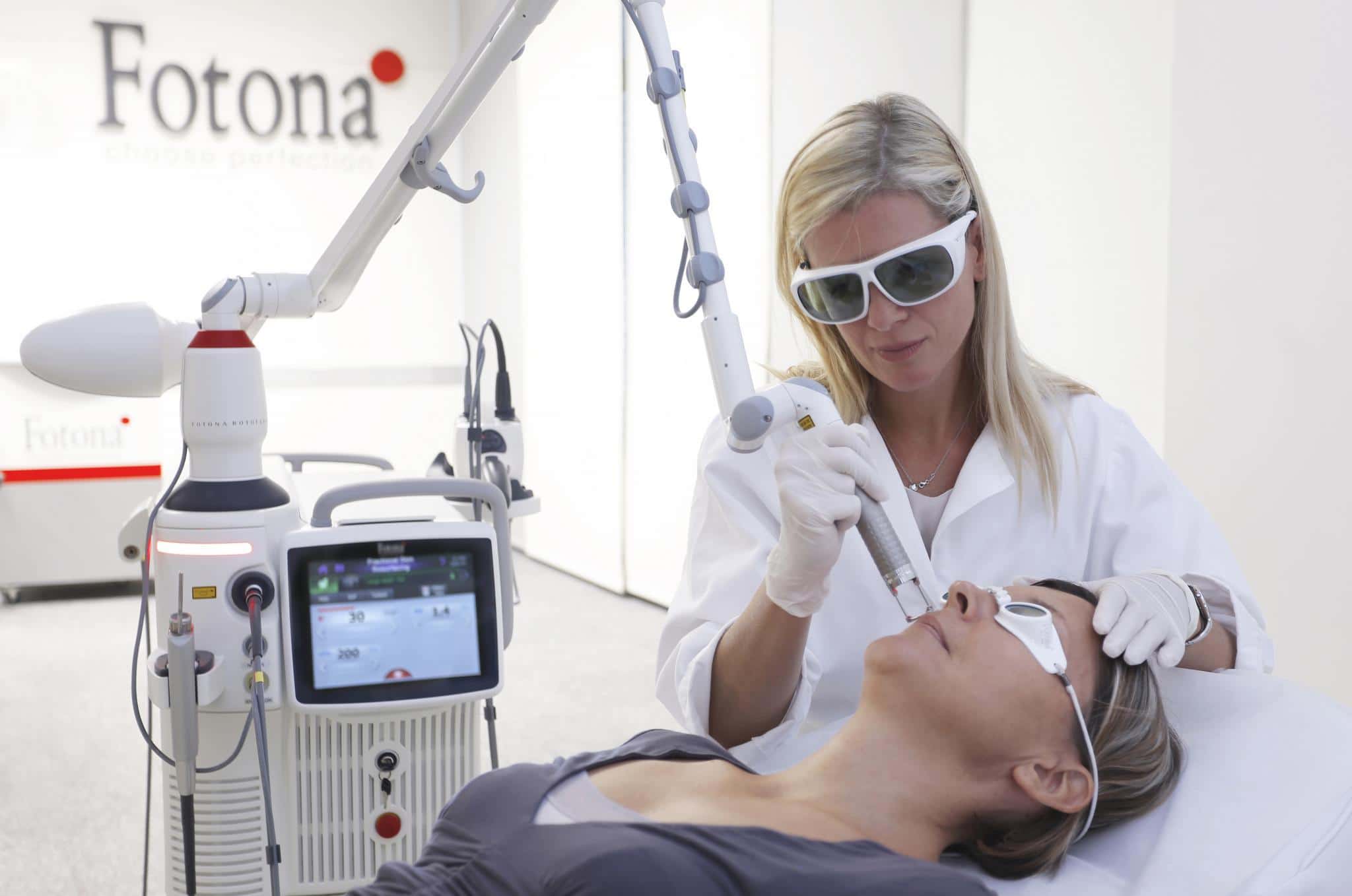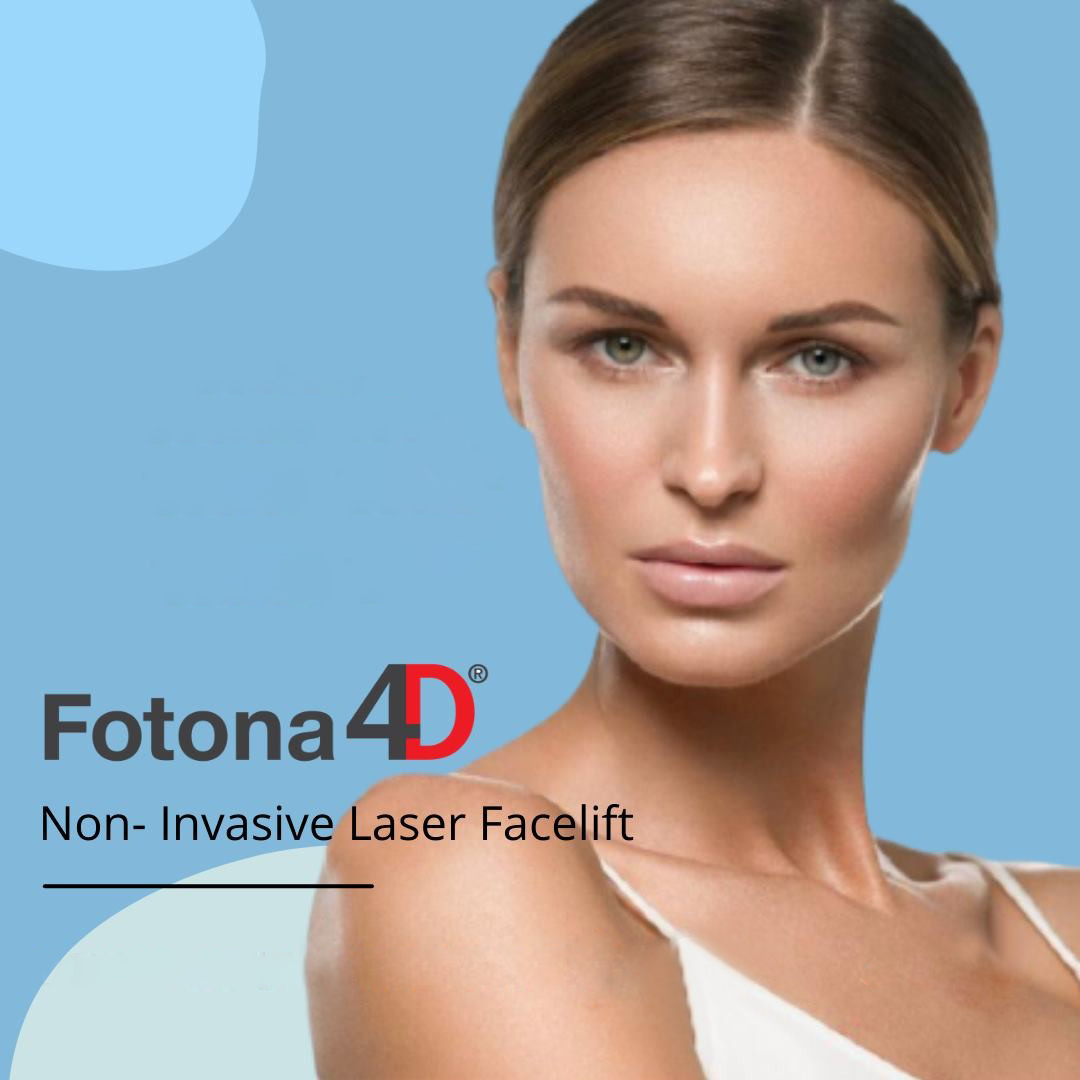 Non-Invasive Laser Face Lift "Fountain of Youth" Fotona 4D
Fotona 4D Brisbane
Fotona 4D Face/Neck Lift and Skin Tightening for Women and Men
Fotona 4D to Fotona 8D Treatment Options Available
Fotona4D is a series of synergistic, non-invasive laser treatments of both the exterior facial and interior oral cavity, enabling full-thickness contraction of Collagen for persistent tightening and volumization without injectables. With two laser wavelengths (Er:YAG and Nd:YAG) and 4 treatment modes, anti-aging is comprehensively approached from 4 different levels, working on deeper, medial, and superficial connective structures of the skin, as well as targeting skin imperfections.
There are 4 Steps of Fotona 4D
1

SmoothLiftin – Starts inside the Mouth to Tighten the Jawline, Perioral Region, and reduces Expression Lines (Nasolabial Folds).

2

FRAC3 – Treats Deeper Skin Imperfections. Pigments are precisely targeted to restore a Youthful Texture and Uniform Complexion.

3

PIANO – Deep Tissue Heating creates an overall Tightening Effect resulting in Firmer and Lifted Skin.

4

Superficial – A Light Laser Peel addresses Surface Imperfections. Skin immediately looks refined and tighter.
Beyond the Fotona 4D routine treatment, we can add some personalised treatment steps according to each patient's unique facial characteristics and aesthetic needs.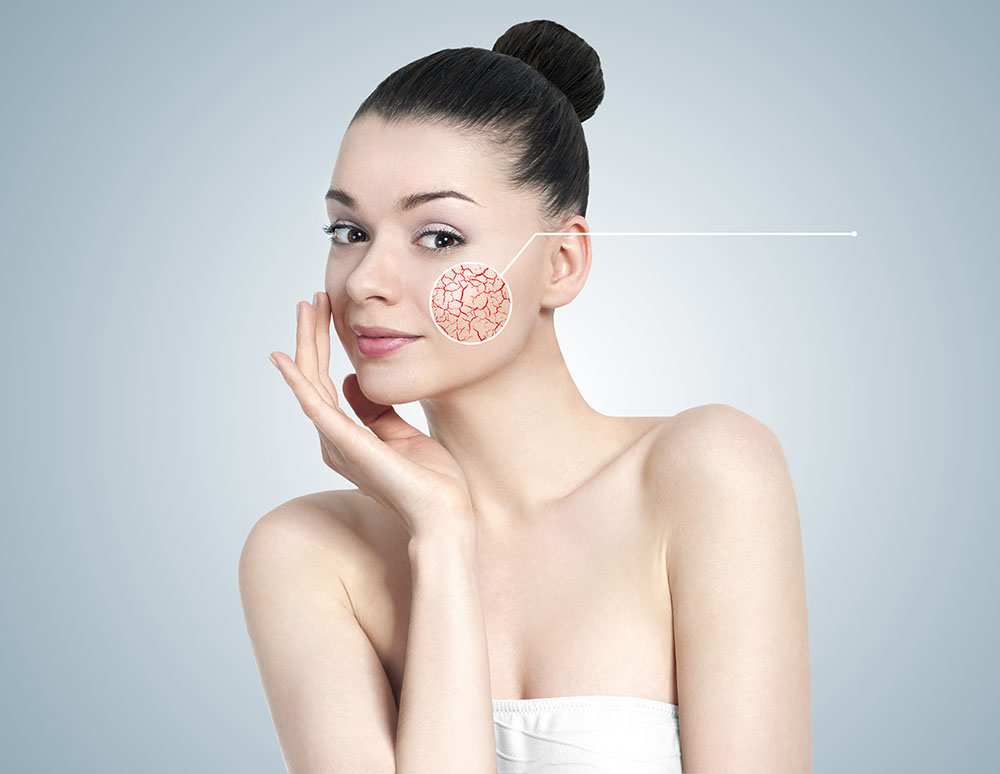 Fotona 4D to Fotona 8D Treatment Options Available
Fotona 5D Add-on: Fixed Point Treatment to tighten and enhance ligament strength for an Optimal Face Lift. Photoelectric Ligament Therapy.

Fotona 6D Add-on: VectorLiftEyeBrow Lift, Upper Face Lift.

Fotona 7D Add on: SmoothEye reduce lower eyelid sagging skin and eye bags.

Fotona 8D Add on: Fractional Resurfacing for Immediate Skin Glow.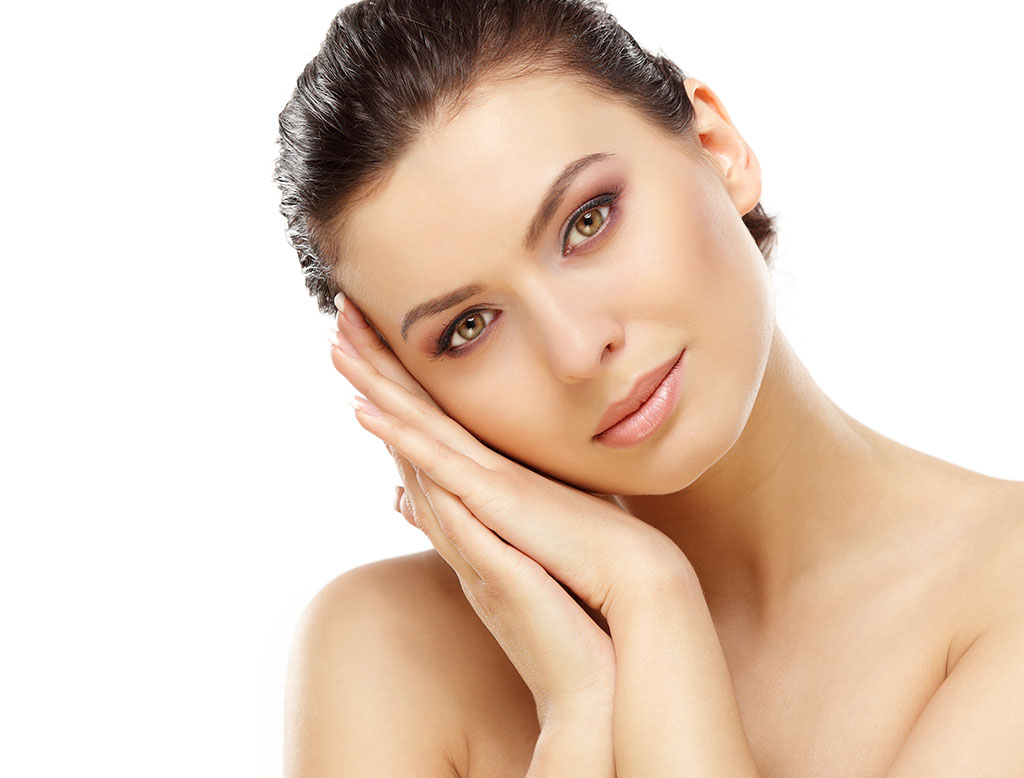 Fotona Vector Lift for Brow, Eyelid, and Forehead Lift
VectorLift is an innovative solution for non-invasive eyebrow lifting and upper eyelid rejuvenation. This unique, 3-step protocol provides an enhancement of peri-ocular and brow aesthetics via elevation of the eyebrow tail and tightening of the upper eyelids.
VectorLift is based on Fotona's Laser Er:YAGFotonaSMOOTH mode pulse technology, that has a proven record as an effective solution for stimulating the renewal and tightening of superficial as well as deeper Collagen.VectorLift provides an optimal balance between immediate tissue tightening (superficial contraction) and new Collagen formation (long-term rejuvenation).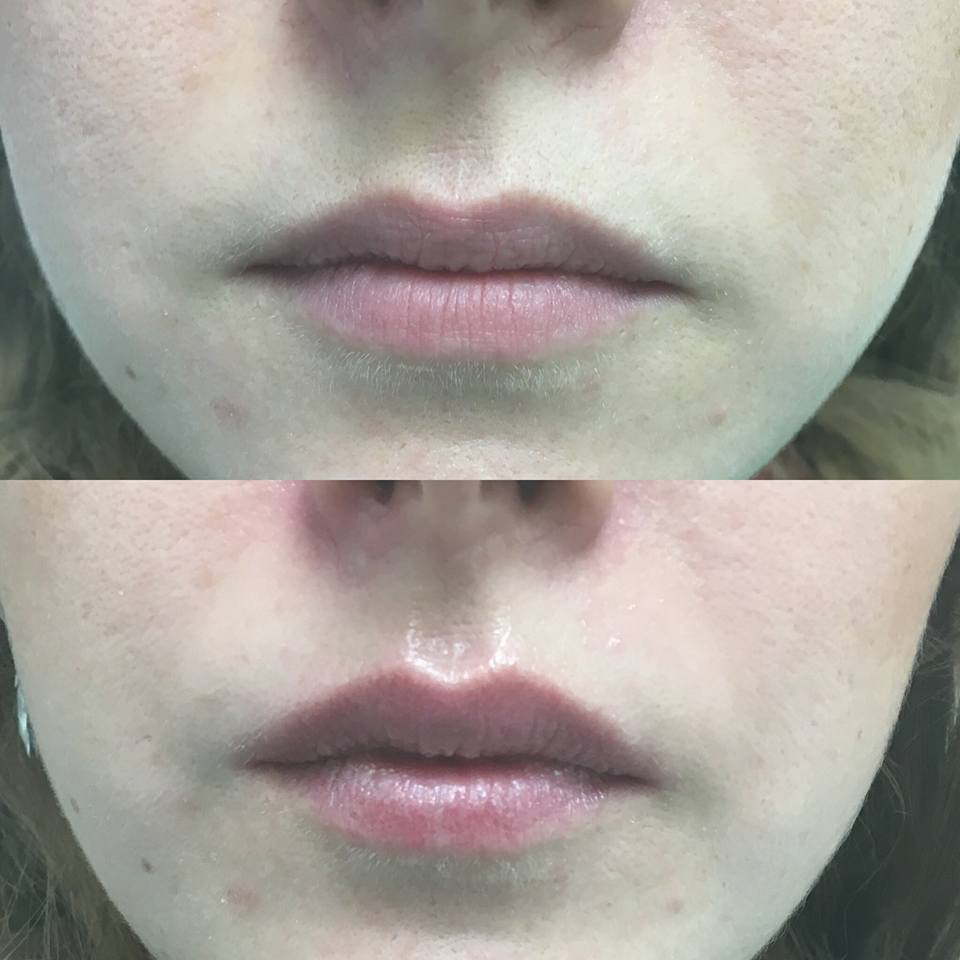 Fotona Lip Lase
Do you crave having fuller lips but dislike needles?
LipLase is a new laser treatment that enhances lips to give a fuller, smoother, and more natural appearance.
Unlike using Injectable Fillers, LipLase involves no artificial substances, only mild laser energy to stimulateCollagen remodelling. With LipLase you can painlessly and naturally achieve key characteristics of 'ideal lips':fuller, firmer lips with an optimal balance between the upper and lower lip, and a well-defined vermilion border.
LipLase is a short, non-surgical and non-invasive procedure, only 15-30min long, allowing you to resume normal daily activities immediately after treatment. It causes minimal discomfort and provides natural-looking results by stimulating production of new Collagen in the lips.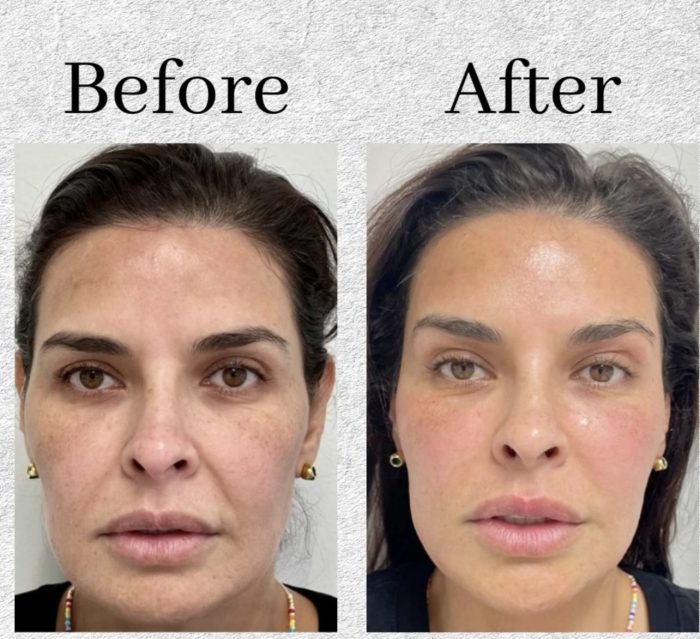 Fotona Fractional Laser Skin Rejuvenation (TwinLight)
TwinLight Fractional Rejuvenation is a simple, 3-step procedure optimized to significantly improve skin smoothness and give it a fresher, healthier look. It is a gentler alternative for treating fine lines and wrinkles with minimal downtime and clean, natural results.
Using fractional light to rejuvenate skin can produce an effect that is perfectly graded to patient expectations, and offers a degree of control and efficacy that allows for highly precise skin sculpting. Treatments can extend from light touch-ups to deep Collagen remodelling, ideal for patients who want more drastic rejuvenation effects, but are not inclined toward aggressive surgical or chemical alternatives.
With TwinLight Fractional Rejuvenation, laser light precisely targets only areas of the skin where skin ageing has occurred, leaving the surrounding healthy skin untouched. The heat from the laser energy also stimulates the production of new Collagen in the dermis because the surrounding, untreated skin speeds the rejuvenation process. This treatment involves minimal patient downtime.
Key Benefits:
Less invasive resurfacing

Accelerate recovery

Superior for scar treatment
Reduce pore size

Improve skin tone and texture

Create firmer, smoother, fresher looking skin
Depending on the depth of treatment, you may experience, redness or mild swelling over the next 2 to 3 days. Results are immediate and progressive.
Combination of fractional laser and non-ablative ND-YAG laser is a new trend in anti-ageing, non-invasive procedure beyond use of dermal fillers.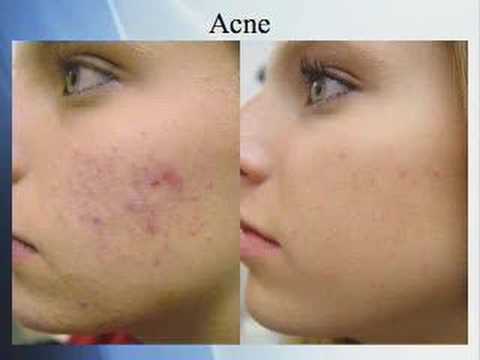 Laser Treatment for Active Acne
A high-power Nd-YAG laser is used to penetrate the skin deep enough to thermally and selectively reduce the number of sebaceous glands

Decrease acne inflammation

Accelerate healing process

Prevent acne scars

Stimulate Collagen remodeling

Reduce possibility of developing severe acne inflammation
For mild to moderate acne, a single treatment is sufficient to suppress acne for up to 3 months or even longer. For severe acne, more frequent treatments are required and continuous improvement is seen over the following few months.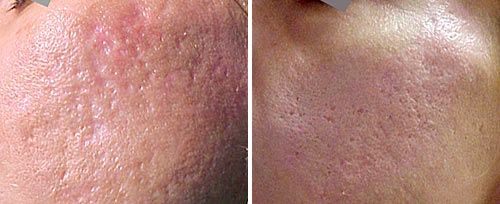 To treat acne scars, lasers have now been used for many years. The laser is used to remove micron-thin layers of skin. Unlike chemical peels and dermabrasion, laser allows the physician to precisely control the depth at which skin is removed and this can make the treatment as mild or aggressive as you want it to be. The laser gently vaporizes the acne-scarred surface of the skin so that within days undamaged, young and healthy-looking skin can form in its place.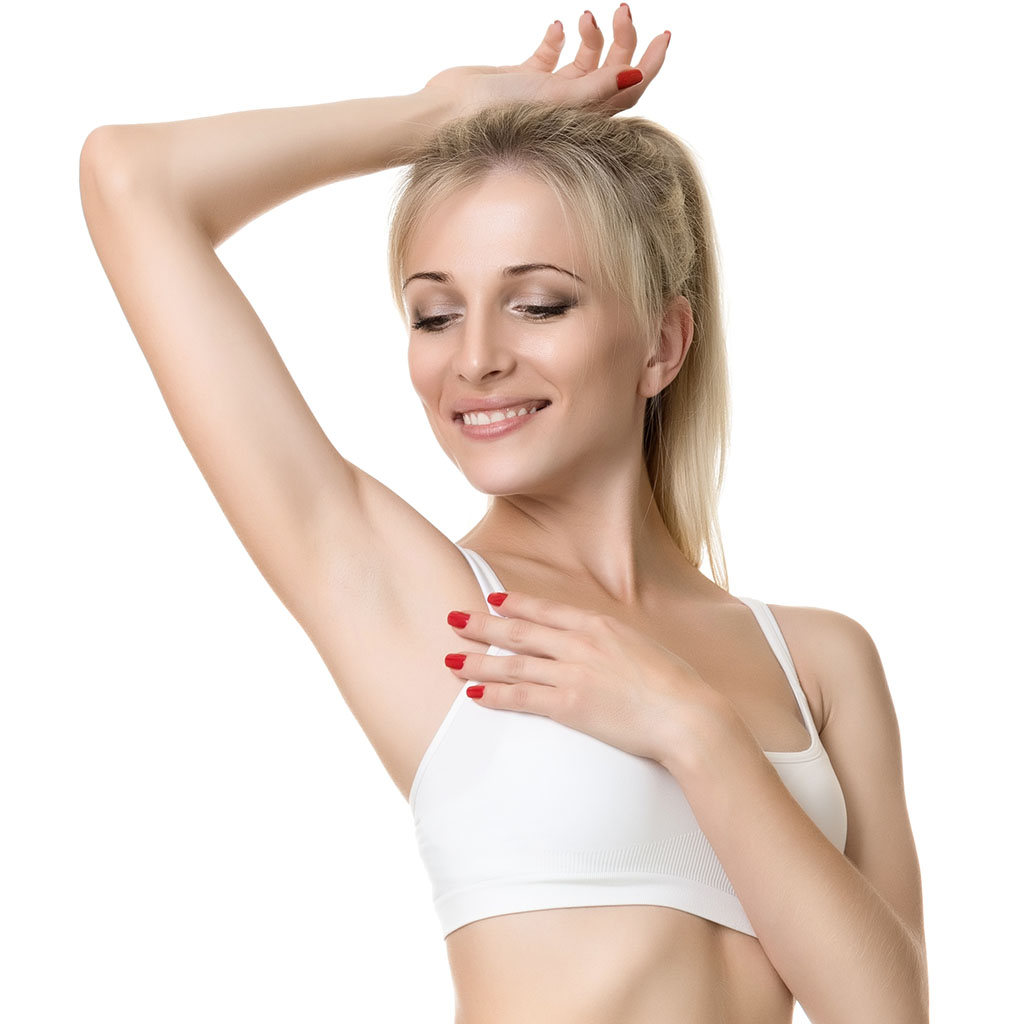 FotonaNd:YAG 1064nm Laser for Hair Removal (All Skin Types)
The 1064 nm Nd:YAG infrared Laser is one of the best lasers for hair removal due to deep penetration through the skin and suitability for all skin types,including darker skin.
The 1064nm Nd:YAG FRAC3 laser method is optimized to deliver high intensity laser pulses in extremely short times of less than 2ms, sufficiently short to destroy most hair types while avoiding unnecessary damage to the epidermis. Due to the relatively low absorption in melanin, Nd:YAG laser treatments can be used safely and effectively with darker skin types.
Fotona'sNd:YAG laser energy is absorbed selectively by the hair bulb and hair matrix, thus destroying the hair follicle. Laser parameters can be adjusted quickly and easily according to your patient's skin type, hair thickness, hair colour, as well as depth of hair follicles. Follicles treated in the anagen phase should fall out in approximately 2-3 weeks. Requires a few treatments 4-6 weeks apart.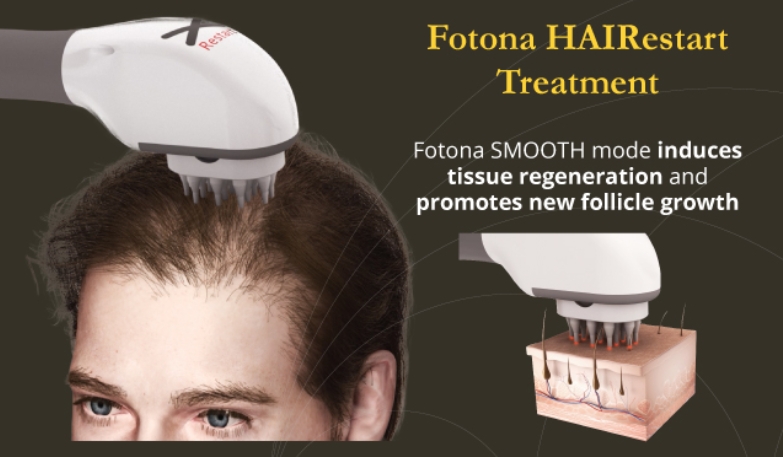 Fotona Laser for Hair Regrowth and Hair Growth Stimulation (HaiRestart)
Fotona laser works well to improve hair thickness, quality and density as well as prevent further hair loss. Requires 30min treatment over the thinning hair area. Benefits include a more elastic and less dry scalp, and thicker, stronger, more durable, and healthier, denser hair.
Recommended: 6 treatments, 2 weeks apart, no anesthesia required and no downtime. In combination with PRP, the result is incredible in some patients.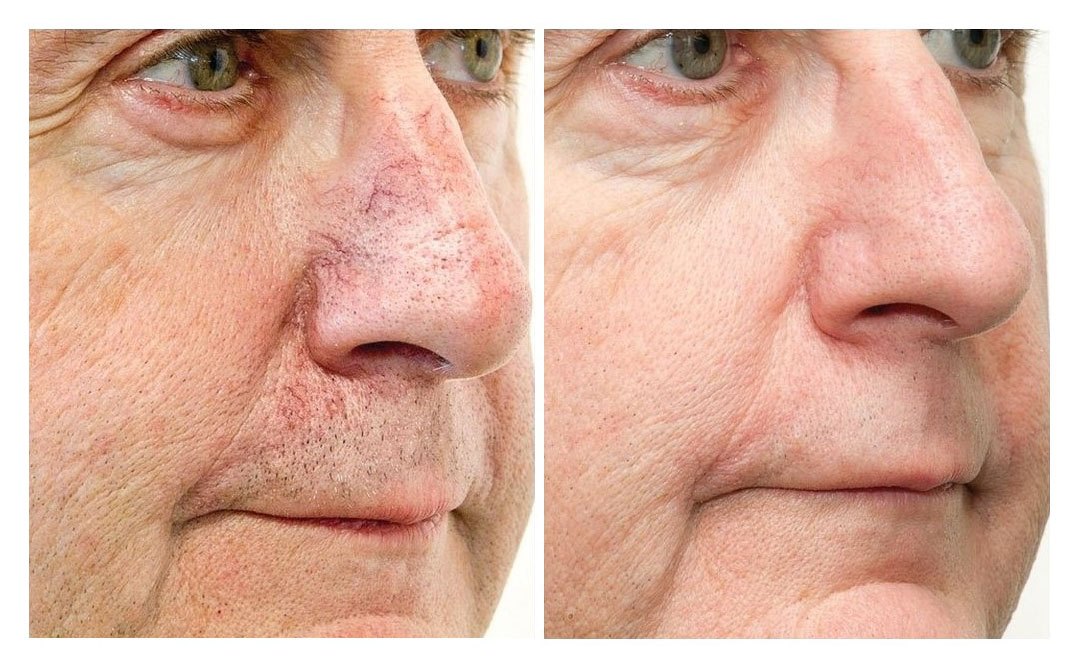 Fotona Laser for Spider Veins and Leg Vein Removal
Instant results, no surgery, no scars, no downtime.
Laser Nd-Yag 1064nm safely and quickly treats capillaries and veins up to 4mm in diameter, irrespective of skin type and colour. After heating, the vein wall collapses and the sealed vein is broken down and absorbed by the body. Facial veins usually require 1 or rarely, 2 treatments, 2 months apart. Leg veins require 2 or 3 treatments, 2 months apart.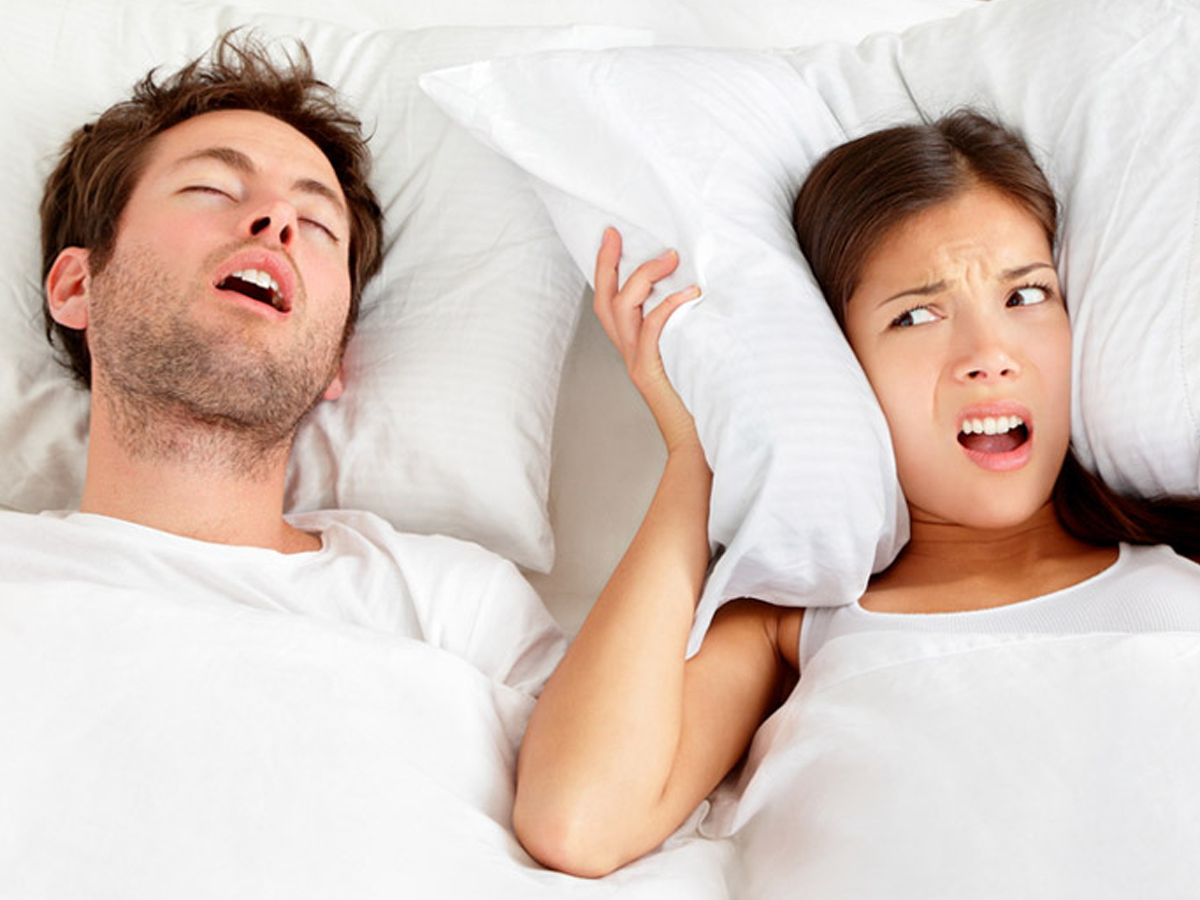 FotonaNightLase, Snoring, and Sleep Apnoea Treatment
NightLase treatment is a fast, non-invasive and friendly way of increasing the quality of sleep without using a device (CPAP). NightLase lessens the effects of sleep apnoea and decreases the amplitude of snoring through the use of gentle, superficial Er:YAG laser light. No anaesthesia is used in treatment.
During sleep, the muscles in the roof of the mouth, tongue and throat relax. If relaxed enough this can block your airways and cause the nose and throat tissue to vibrate.
FotonaNightLase treatment use laser energy to gently heat the tissue in the back of the throat which stimulates the production of Collagen and tightening of tissue. This results in expansion of airways and eliminate tissue vibration. As result snoring and sleep apnoea are dramatically reduced.
A full course of NightLase treatment is comprised of 3 separate treatment sessions over a 6 week period.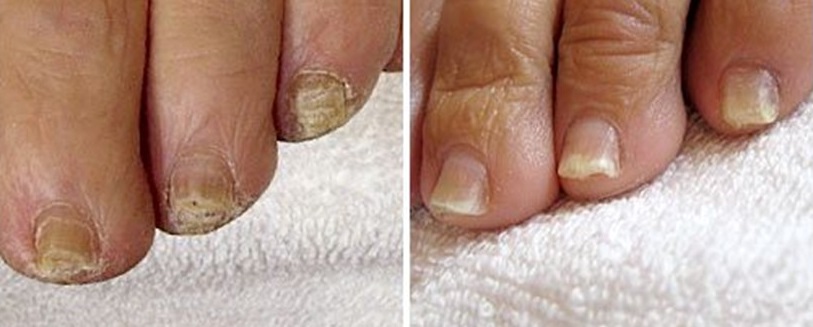 FotonaClearStep Laser Fungal Nail Infection
ClearSteps is a revolutionary laser method for treating fungal nail infections. Quick, easy and effective way to treat all fingers or toe nails with Nd-YAG laser light, in each session.
Laser light evenly heats throughout the depth of effected nail and skin tissue, effectively weakening and killing parasitic fungi that have infected the patient's nail. The natural growth and immune processes of the body are then able to restore the nail to its healthy state.
Recommendation: 4 treatments, 1 week apart.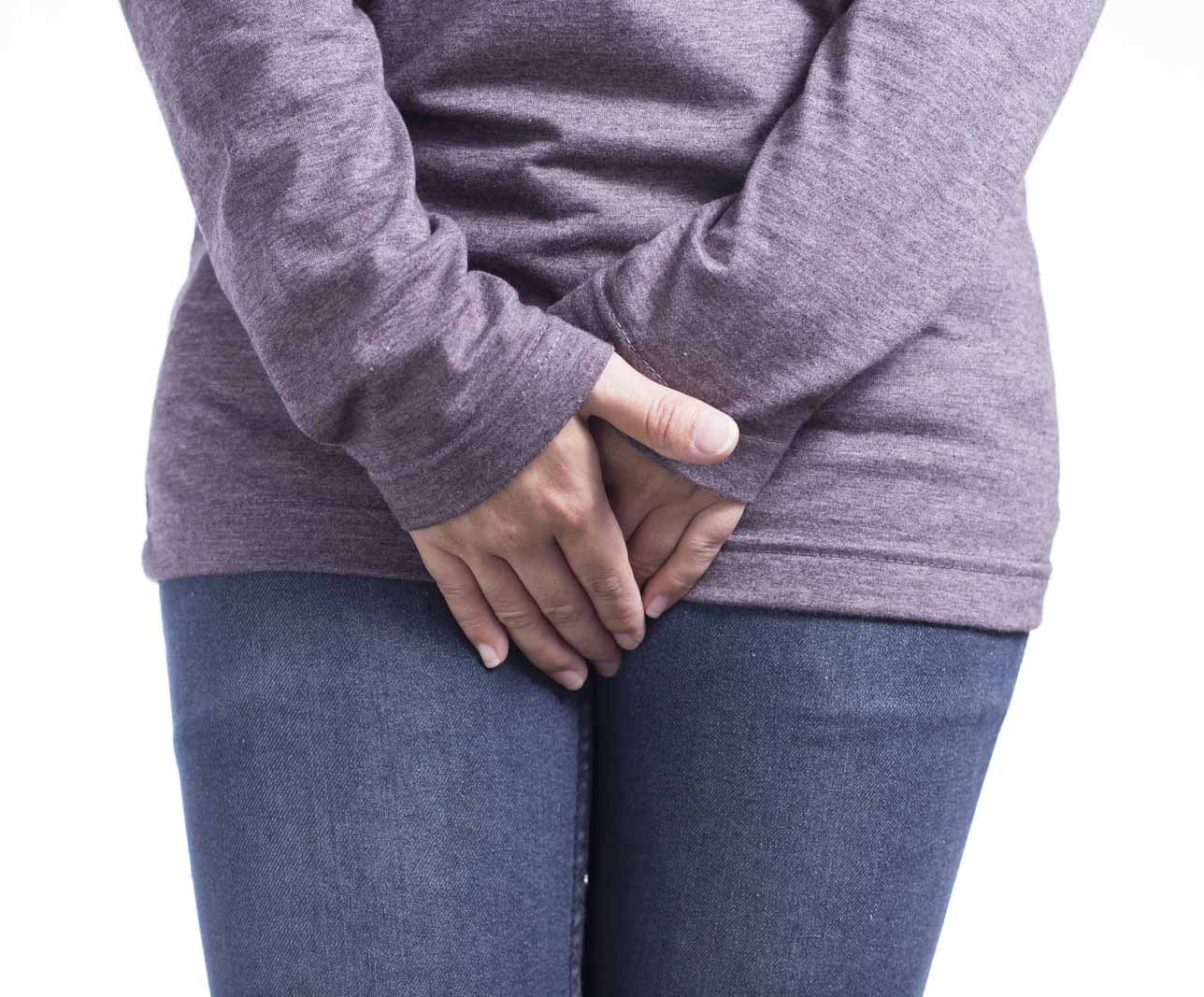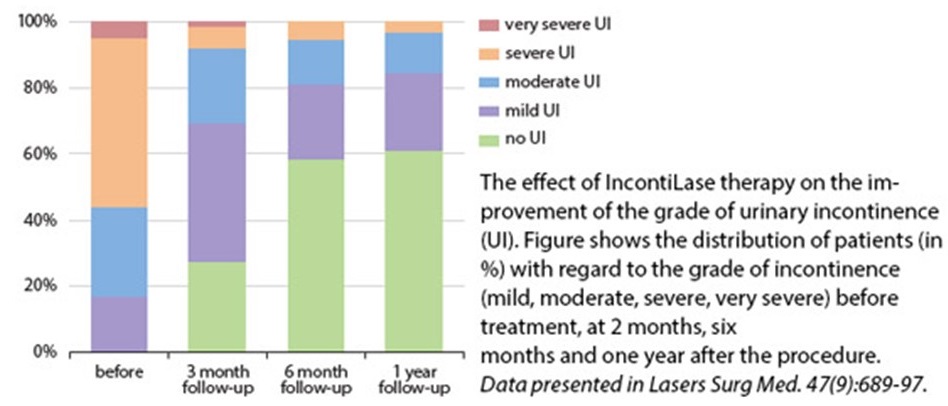 It is likely that the ageing of the population and the obesity epidemic will lead to increases in the number of women affected by these common gynecological conditions such as stress urinary incontinence, pelvic floor disorders, vaginal relaxation syndrome, and a number of menopause-related conditions.
In the near future a real turning point will be laser treatment for prevention in order to maintain normal vaginal functions.
This laser has a gentle photo-thermal heating effect on Collagen in both the vaginal walls and urethra which causes restructuring and regrowth of Collagen. This results in the thickening and tightening of the vaginal wall and urethra to improve atrophy and prevent urine loss. A simple, non-surgical 30–40min procedure is effective with minimal discomfort. No downtime. Requires 3 treatments, 1 month apart.
More Info: Laser Treatments Brisbane
Laser treatments refer to the use of laser light to perform various medical or cosmetic procedures. Depending on the type of laser used and the condition being treated, laser treatments can be used for:
Skin rejuvenation – removing wrinkles, sun damage, age spots, acne scars, etc.

Hair removal – reducing unwanted hair growth

Tattoo removal – breaking down tattoo pigments for removal

Vascular lesion treatment – removing broken blood vessels, red birthmarks, etc.
Nail fungus treatment – killing fungal infections in nails

Wound healing – promoting tissue healing and reducing scarring

Pain management – reducing chronic pain, neck and back pain, etc.
Laser treatments are usually minimally invasive, with little to no downtime, and have shown to be effective for many conditions. However, the suitability and the outcome of a laser treatment depend on many factors, including the type of laser used, the condition being treated, and the individual's skin type and health.
Get The Best Laser Treatments in Brisbane Today!
Make an Appointment in our Brisbane Skin Care Clinic!